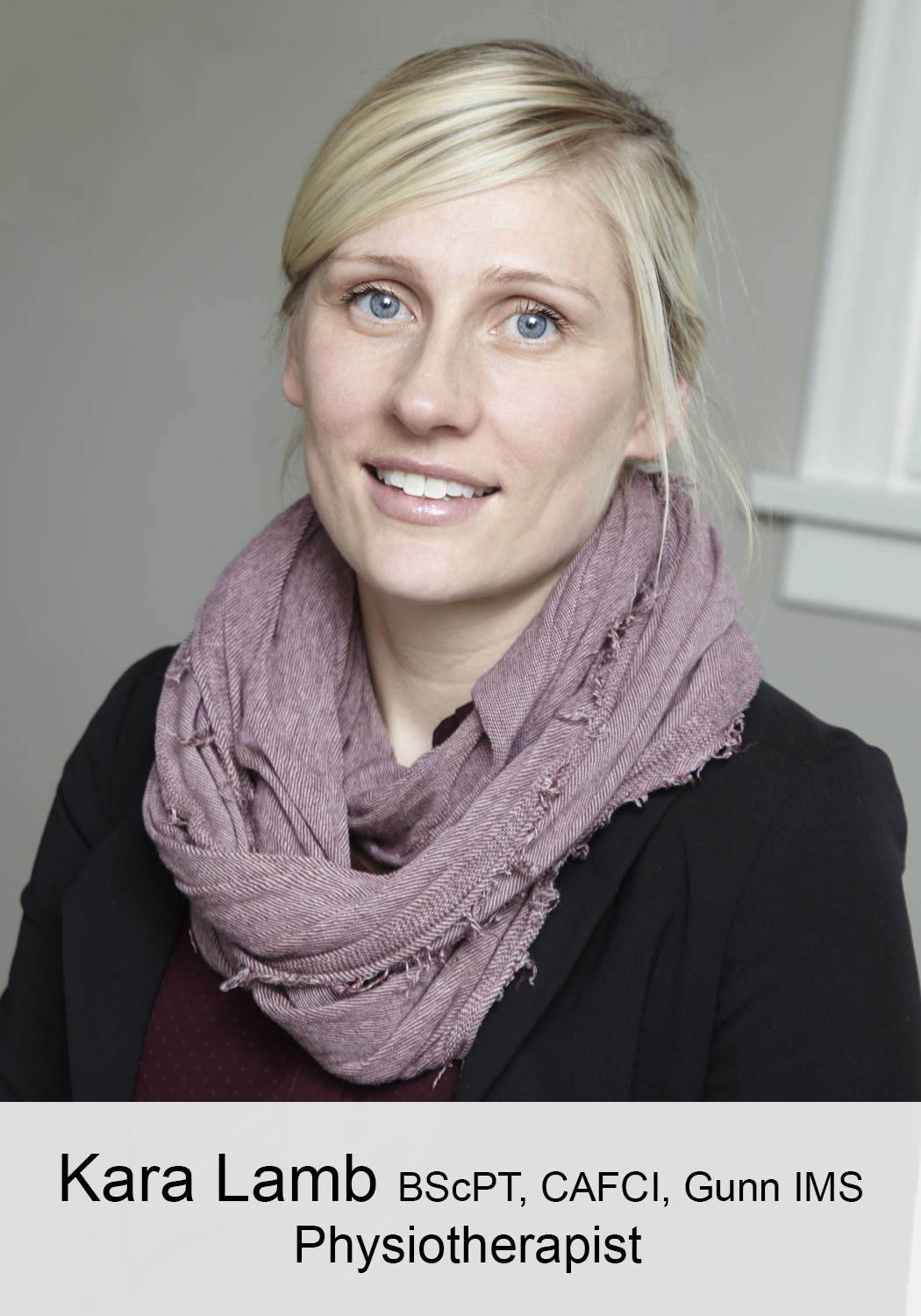 Kara graduated from the University of Alberta in 2004 with a Bachelor of Science in Physiotherapy. She is a registered member of the College of Physical Therapists of Alberta.
Kara has 10 years of clinical experience in a wide array of areas, including, sports injuries, post operative rehabilitation, chronic pain and exercise prescription. She has worked extensively with elite level youth athletes from a variety of sports, including hockey, skiing, soccer and running.
Kara has obtained several post-graduate certifications and courses, including her Certificate in Anatomical Acupuncture, Certificate in Gunn Intramuscular Stimulation (IMS), Part A and B of McKenzie Certification and basic level 2 upper and lower Manual Therapy.
When not at work, Kara loves to spend time with her husband and three little girls, staying as active as possible. Her favourite fitness activities include hot yoga, running, elliptical and weight-training.
---