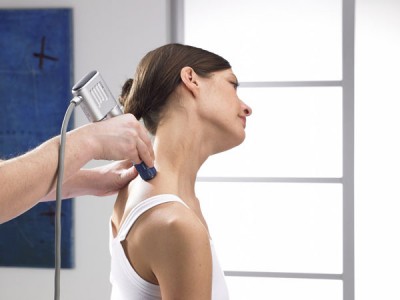 What is Shockwave Therapy?
Shockwave therapy is medically known as Extracorporeal Shockwave Therapy (ECSWT) or Extracorporeal Pulse Activation Therapy (EPAT).  Shockwave is a new, effective treatment for severe cases of tendonitis, tendonosis, and scar tissue build-up.
This cutting edge device is changing the way chronic injuries are treated.  It offers a solution for stubborn injuries even when traditional therapy approaches have failed.
Using a wand-like device, high amplitude pulses of mechanical energy are generated and transmitted through the skin. These "Shock Waves" stimulate the production of new blood & nerve cells, thereby aiding the recovery process.